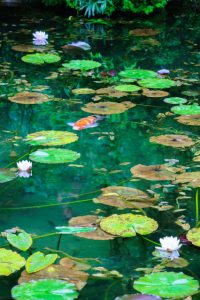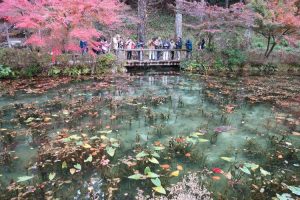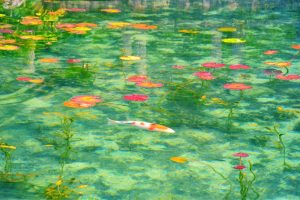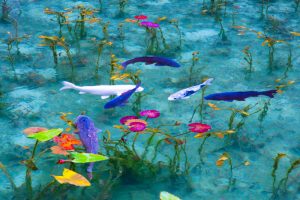 "Monee's Pond" in Gifu Prefecture
It looks just like it, dosn't it?
This pond is located at Itadori, Seki City and does not even have a name.
This pond is about 90km from Nagoya. Gifu Pref. is right next to Aichi Pref.
The water lily blooming in spring water with high transparency is very beautiful, just like painting "Monet's Pond".
"Nishikigoi" Japanese Carps are swimming in the pond, exactly "Japanese Monee's pond"
Pond may look more beautiful if the weather not only the day you would like to visit but previous day was good. (Otherwise water may be muddy)
Therefore, it is better to check before you actually visit.
Tel.: 0581-57-2111 (Itadori Office)
Address: 1643-17 Kamigase, Itadori, Seki, Gifu, 504-2901, Japan
【Those traveling by means of transportation】
From Nagoya, take JR or Meitetsu Train to Gifu Station, then take Gifu Bus "Gifu Itadori Route (Sen), or Seki City Bus "Seki Itadori Route (Sen). Get off at "Horado Kiwi Plaza (End Point). Then transfer to the Regional Bus (Itadori Fureai Bus) and get off at "Ajisai En" (Hydrangea Garden) it is 150 meters from there. You can follow p people.